Choose The Perfect Lipstick Shade For You
When you're looking for the perfect lipstick shade it's important to keep in mind your skin tone the occasion and the overall look you're going for. If you have fair skin you might want to try a light pink or nude shade. If you have medium skin a coral or mauve shade might be perfect for you. And if you have dark skin a bold red or plum shade could be just what you're looking for.
Of course there are no hard and fast rules when it comes to choosing the perfect lipstick shade. If you find a color that you love and that makes you feel confident go for it! Ultimately the most important thing is that you find a shade that makes you happy.
Choosing the right lip color for your skin tone
When it comes to choosing the right lip color there are a few things you need to take into account. The first is your skin tone.
If you have a cool skin tone you'll want to choose a lip color with a blue or purple undertone.
If you have a warm skin tone you'll want to choose a lip color with a pink or orange undertone.
The second thing you need to consider is the level of pigmentation in your lips.
If you have very pigmented lips you'll want to choose a lip color that is one or two shades darker than your natural lip color.
If you have very light lips you'll want to choose a lip color that is one or two shades lighter than your natural lip color.
The Best Lipsticks for Every Occasion
There are so many different types of lipstick on the market that it can be hard to choose the right one for you. But don't worry we're here to help. Here are our picks for the best lipsticks for every occasion:
1. Everyday Wear: For an everyday lipstick you want something that is comfortable to wear and that will last through your busy day. We recommend a creamy formula like Maybelline New York Color Sensational Lipstick in "Nude Blush."
2 Special Occasions: For a special occasion you want a lipstick that is long-wearing and will make a statement. We recommend a bold color like MAC Lipstick in "Ruby Woo."
3 Night Out: For a night out you want a lipstick that is both sexy and long-lasting. We recommend a dark color like NARS Velvet matte Lip Pencil in Dragon Girl.
10 Surprising Lipstick Facts You'll Love
Lipstick has a long and storied history that is full of surprising facts. Here are 10 things you never knew about your favorite cosmetic:
1. Lipstick was first made from crushed bugs.
2. Ancient Egyptians used lipstick to show social status.
3. Lipstick was banned in England during the 16th century.
4. Queen Elizabeth I popularized red lipstick.
5. Lipstick was used as a sign of defiance during World War II.
6. Marilyn Monroe always wore red lipstick.
7. Lipstick can be used to relieve stress.
8. Lipstick can help you look younger.
9. Wearing lipstick can increase your self-confidence.
10. The average woman eats about four pounds of lipstick in her lifetime!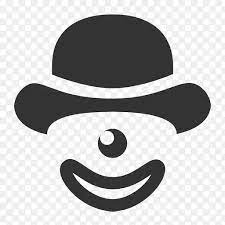 How to use lipstick correctly
Lipstick is one of the most popular cosmetics on the market but it can be tricky to apply correctly. Here are some tips on how to use lipstick:
1. Choose the right color: Lipstick comes in a variety of colors so it is important to choose one that complements your skin tone. If you are not sure what color to choose ask for help at a makeup counter.
2. Apply lip balm: Lip balm helps to moisturize your lips and makes them softer which makes it easier to apply lipstick evenly.
3. Use a lip brush: A lip brush will help you apply lipstick more precisely than using the lipstick tube itself.
4. Blot your lips: Once you have applied lipstick blot your lips with a tissue to remove any excess product.
How to store lipstick
If you're like me you love nothing more than a good lipstick. But if you're also like me you know the struggle of having your lipstick melt in the middle of summer. It's the worst! But there is a way to avoid this issue and keep your lips looking fabulous all summer long. All you need to do is store your lipstick in the fridge! This may seem like a strange solution but it really works. The cool temperature will prevent your lipstick from melting and it will also help it to last longer. So next time you're headed out in the heat make sure to grab your lipstick from the fridge first!